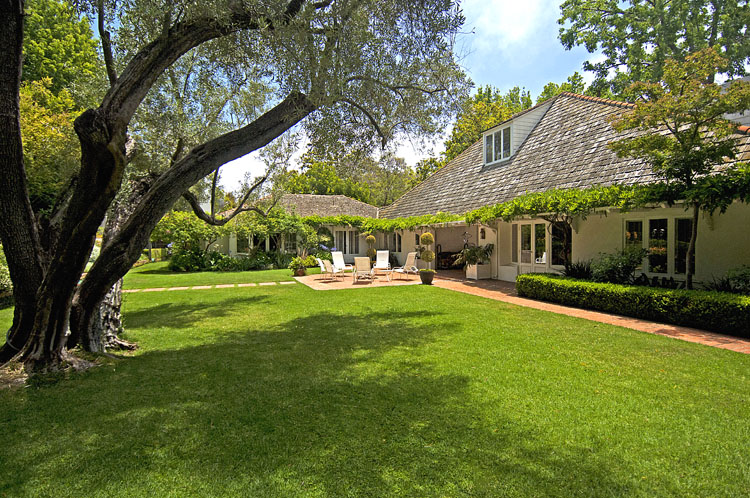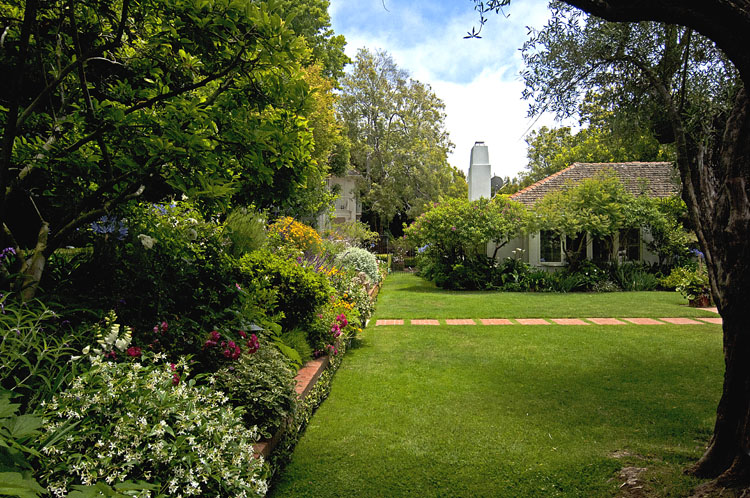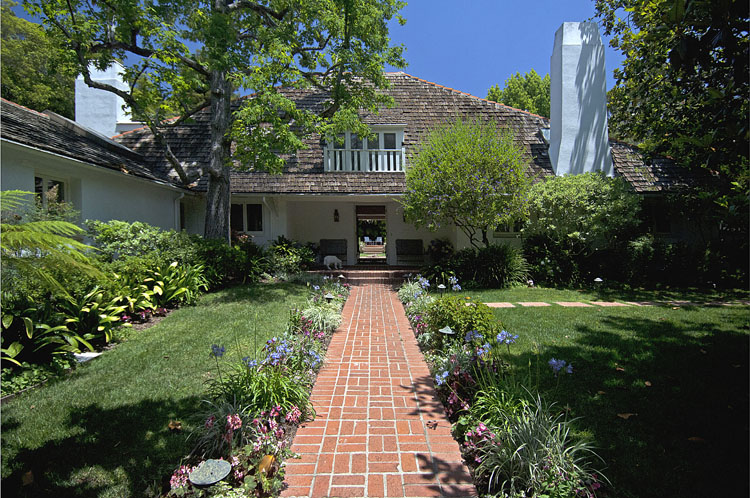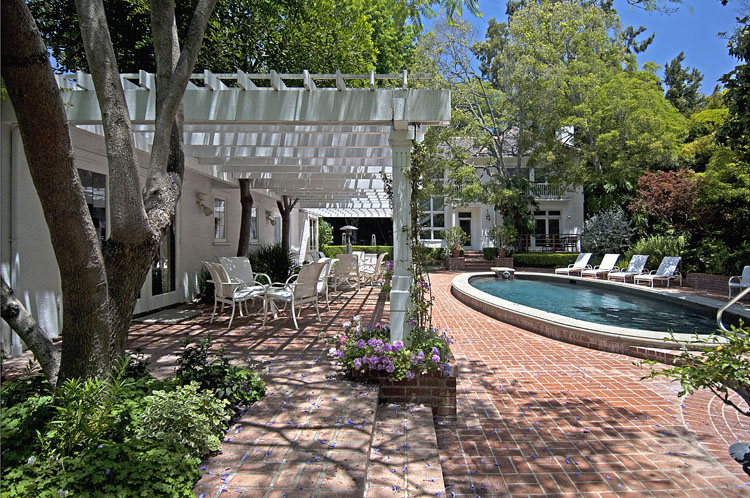 Circa 1940/41
Claire and Sydney Pollack Estate
Pacific Palisades
SOLD | Asking $7.85 Million
Wallace Neff, F.A.I.A.
Classic Wallace Neff cottage built in 1940/41 in a beautifully landscaped garden setting featuring a 4 bedroom 5 ½ bath main house and a 1 bedroom 1 ½ bath guesthouse on .84 acre.
Set back from the street and surrounded by giant magnolias, birch and sycamores, this 1940s gem was restored and enhanced by architect Claire Pollack. She and her husband, Academy Award–winning film producer and director Sydney Pollack, purchased the home in the early 1980s and enjoyed entertaining family and friends there.
Gracious and elegant, the shingle-roof home features many original Neff details: monolithic chimneys, thick walls, peg and groove oak floors, an oval dining room, acorn door hinges, and access to the gardens from every room.
Architectural Digest Feature . March 1988
Photography by Everett Fenton Gidley